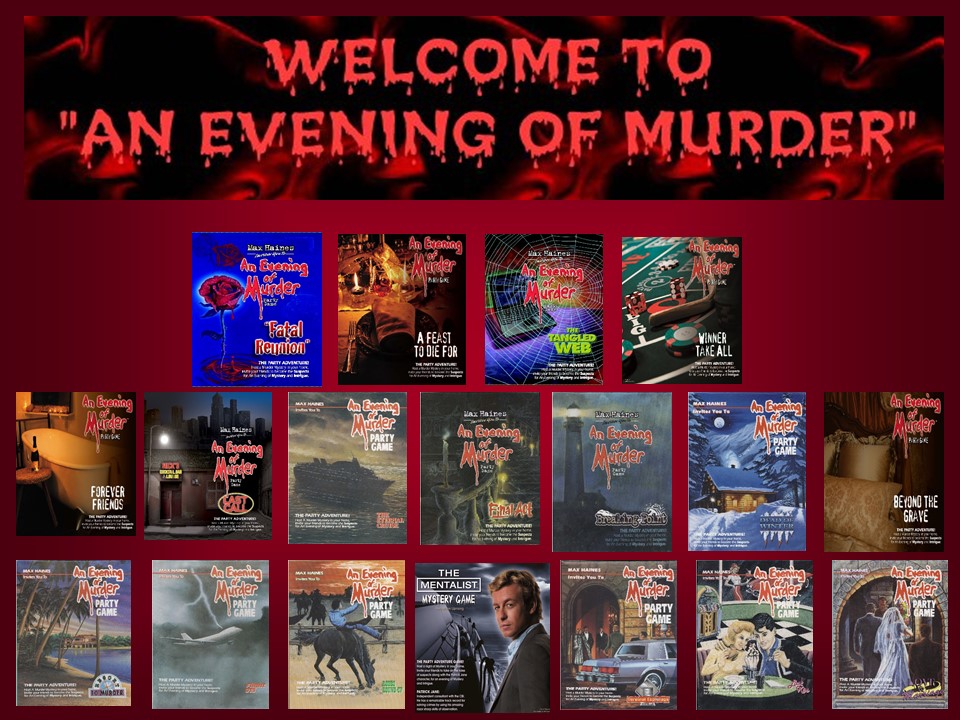 AN EVENING OF MURDER
Host a Murder Mystery Party –

 virtually or physically with friends and family!
DOWNLOADABLE MURDER MYSTERY PARTIES
These murder mystery party games are designed to create a night of intrigue and excitement for you and your friends!  Within the comfort of your home, you set the stage for solving a murder.  You and your guests become the suspects.  Each of you have hidden secrets, deadly clues, and mysterious backgrounds. Cast your inhibitions aside, apply your imagination, and determine who the murderer is, how it was done, and why.
2 for 1 SPECIAL! – (go to Promotions for details)
GIFT CERTIFICATES

available.  A perfect gift for any occasion!